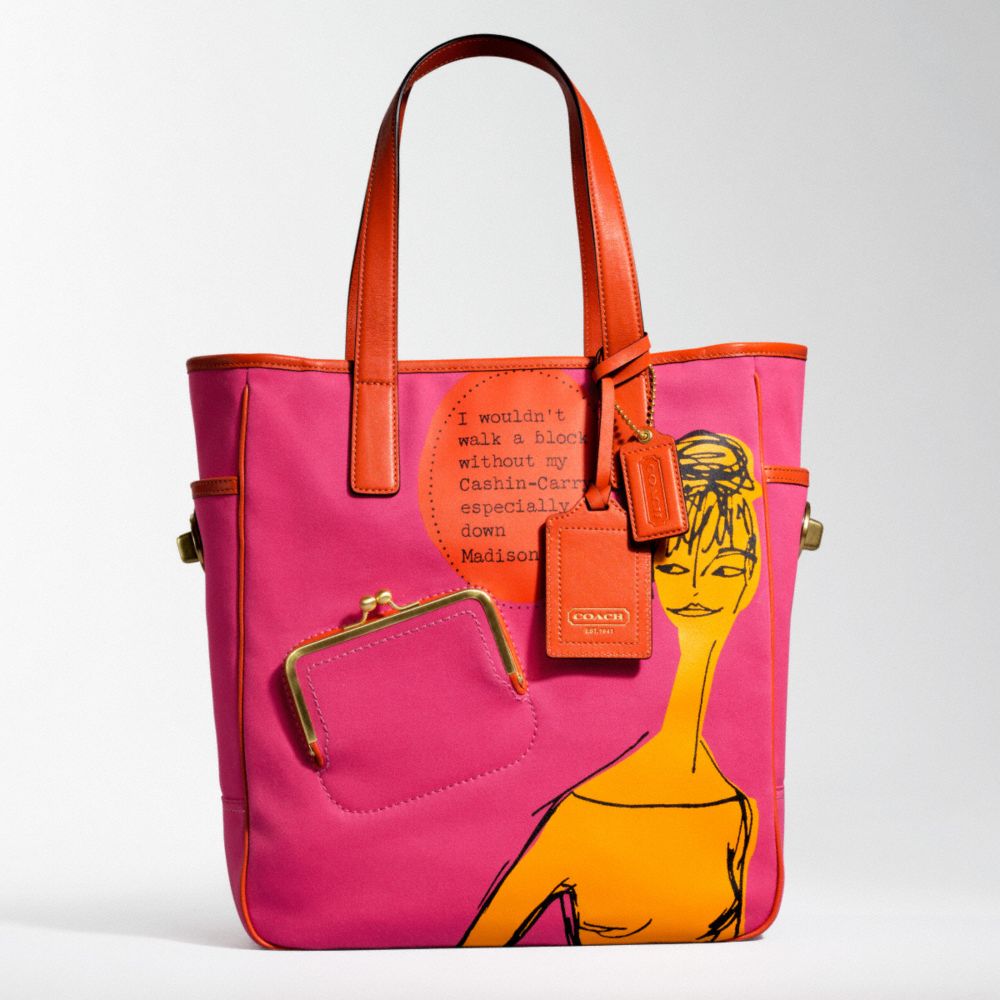 New Bonnie Line at Coach
I have a canvas tote from Coach that I love. It's black with a turquoise inside. Very plain but cool and extremely useful. The new Bonnie tote has a very interesting design. I'm sure it's just as useful as my plain canvas tote, but I am sort of curious about the attached change purse. Would that be helpful or not? And while I can respect the playful "fashion" drawings, I don't like the style of the art. Women with disproportionate necks and lips that look like mustaches are NOT for me.
Are they for you?
What about one with a woman looking like the Grinch?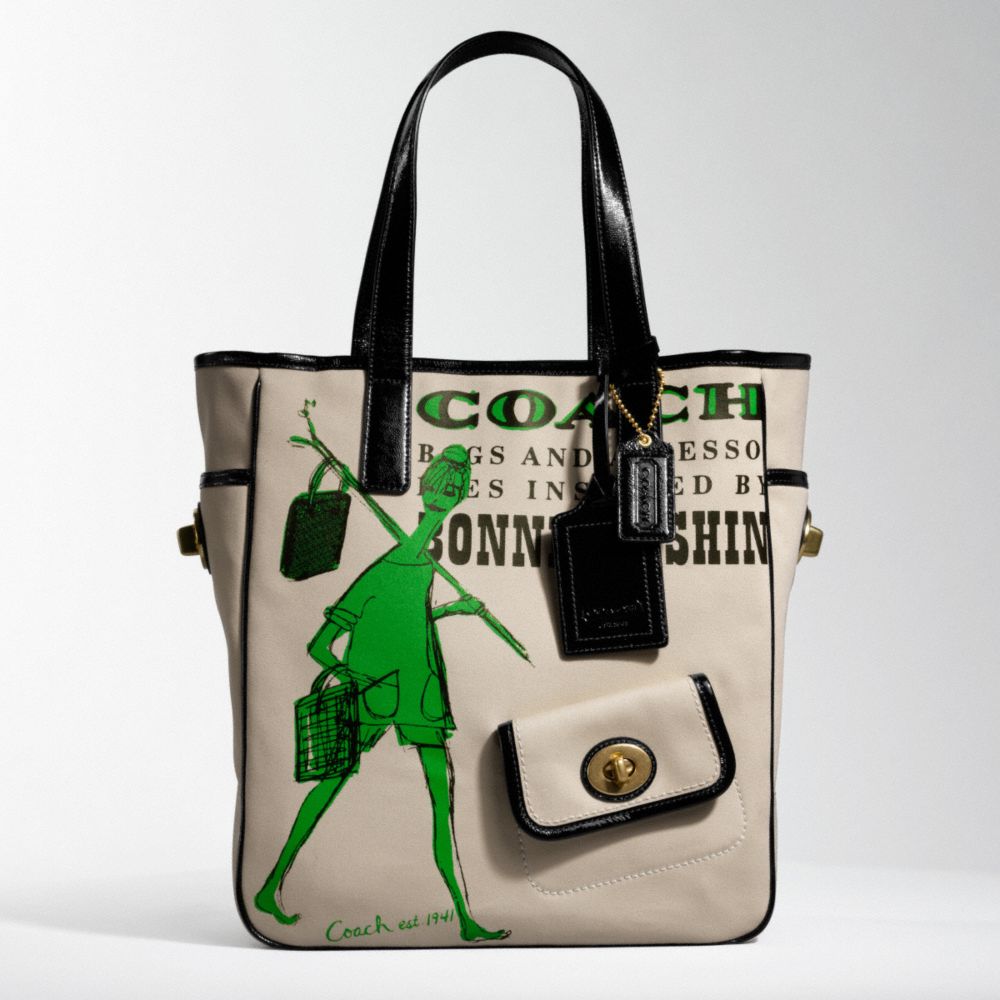 Pretty sure I won't be getting one of these.